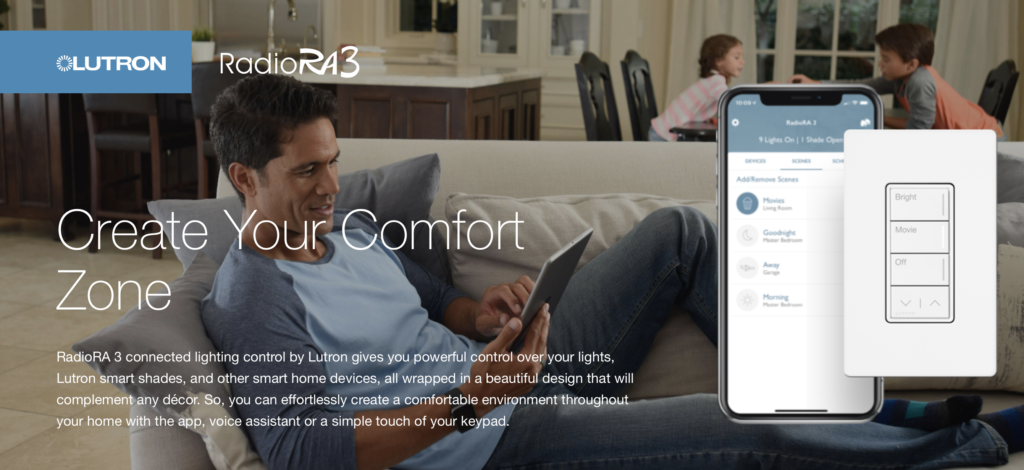 Lutron raises the bar once again. 10 years in the making, RadioRA 3 is a new, game-changing system that promises to transform the way your residential clients look at connected lighting control.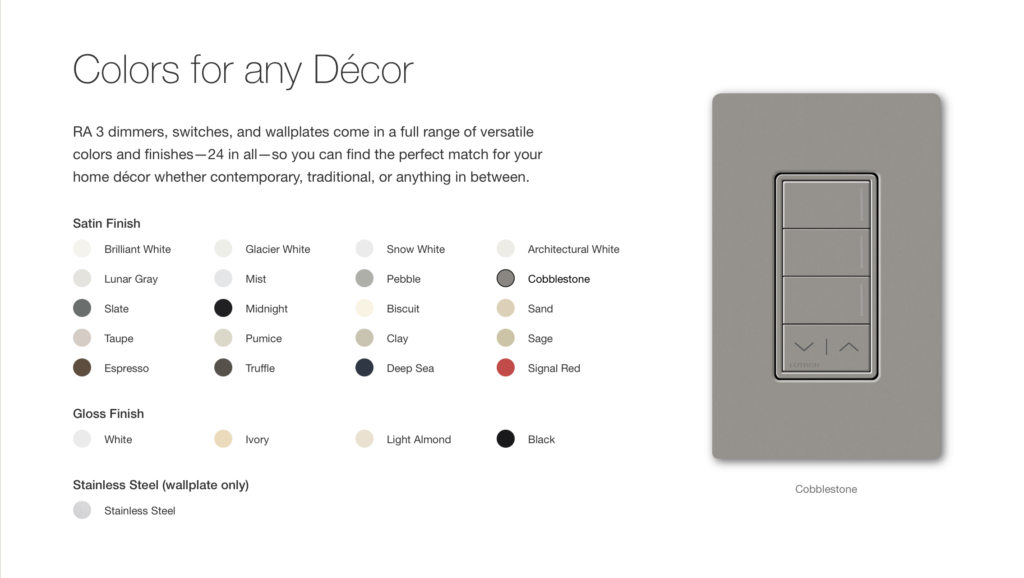 With RadioRA 3 your family will always come back to a well-lit home. You can schedule lights inside and outside your home to come on at a specific time of day, even timing them around the rising or setting of the sun. The system will ensure the lights come on without fail and automatically adjust when the seasons change and you gain or lose an hour with daylight savings time.
With Lutron smart lighting controls and smart blinds, you can create the illusion you're home, even when you're not. Simply set your shades to close at sunset and then activate Vacation Mode in the Lutron app so your lights will turn on and off at different intervals throughout the evening.
RadioRA 3 connects with more smart home brands than any other dedicated lighting control brand. Sync lights and smart blinds with your other smart home products so you can set the lights, temperature, music and more to your perfect comfort level, all in one place.